August 2011 IRT Newsletter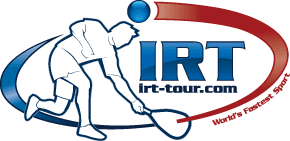 | | | |
| --- | --- | --- |
| | | |

Fran Davis: Preseason Preparation
My last article, Taking Time Off and Recovery, reviewed the Postseason Recovery Cycle and how important it really is to fully recover both physically and mentally after a long season. Then it's time to start the Preseason Schedule to prepare for when tournaments and leagues start up again. If you haven't already begun, now's the time to focus on getting back into a routine using the components of flexibility, speed play, aerobic conditioning, strength training, drilling, playing, and mental toughness. These four steps will help you get started.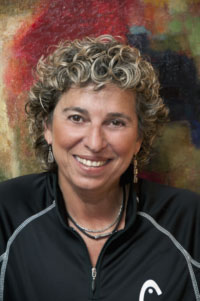 Step 1:
Six to eight weeks out:
– Start with an aerobic conditioning program of running, biking, stair stepping, and so on for 25 to 35 minutes, and build up to 35 to 45 minutes, three or four times per week.
– Begin strength training with light weights for endurance and cleansing, two or three times per week
– Begin practicing and drilling on the court by yourself (no playing yet), three to five times per week.
– Incorporate mental toughness three times per week….visualization – flexibility every day.
Step 2:
Four to six weeks out.
– Continue the aerobic conditioning program three times per week, and add speed play for 15 minutes once a week.
– Continue strength training, and increase to heavier weights two or three times per week for power and speed.
– Continue practicing and drilling by yourself, but add some movement and service drills, plus play with someone once per week (choose a partner one level below you so you can work on your game and not feel pressured).
– Add in a fourth day of mental toughness…visualization – flexibility every day.
Step 3:
Two to four weeks out.
– Continue aerobic conditioning two times per week for up to 35 minutes and speed play one or two times per week for 15 minutes.
– Continue strength training two or three times per week with lighter weights and more repetitions to begin your maintenance program.
– Continue practicing by yourself one or two times per week, and play two times per week with someone a level below you as well as someone a level equal to you so you can put your skills to the test.
– Add in a fifth day of mental toughness…visualization – flexibility every day.
Step 4:
Zero to two weeks out.
– Continue the aerobic conditioning one or two times per week for 20 minutes and speed play two times per week for 15 minutes.
– Continue strength one or two times per week, tapering to lighter weights and fewer repetition to enter your peak play mode.
– Continue practicing by yourself once per week, and play three times per week with someone one level below you, one level equal to you, and one level above you to push you a little bit to get you ready for peak play and the season.
– Add in a sixth day of mental toughness…visualization – flexibility every day.
Check back on the IRT-Tour website next month, where I'll help you continue to build your Championship Racquetball Dream House one level at a time. If you're ready to become the champion you always dreamed of, you will have the tools to do succeed, making it a reality. Top players on my team, like Rocky's, Paola's, Taylor's and Sharon's "Championship Racquetball Game" stems from their belief in the Sports Triangle where ALL 3 sides of the triangle must be present and working together to reach their potential NO MATTER what. But without a shadow of a doubt they KNOW how important a "Preseason Training Schedule" is to their success. They are all now getting ready for their seasons to begin at the end of August 2011. They are living proof it works and their titles substantiate it.
For more details on how to train effectively and efficiently while incorporating the training charts in my book, Championship Racquetball, more personalized instruction, a weekend camp, instructional DVD's, buy Championship Racquetball, and more, please visit www.FranDavisRacquetball.com.

Former top pro, Mitch Williams, who retired after a career-ending shoulder injury during the 2010 US Open, married Jesi (Fuller) Williams in Hawaii last month. Also on the island for the big event, #3 ranked IRT-ranked pro, Ben Croft and his girlfriend, Sarah Spinks celebrated by getting engaged, too!

Legendary 6-time World Champion, Cliff Swain posed with his wife, Tracy and son, Liam Clifford after their July 17th on Lanikai Beach on the island of Oahu in Hawaii.

Also joining the Swains for the event (left to right) retired pros Josh Tucker and Shawn Royster (also of Royster Productions, which films professional racquetball) and former top-four pro Gerry Price, who served as minister and master of ceremonies.

Congrats to the happy couples as they start this new phase of life together!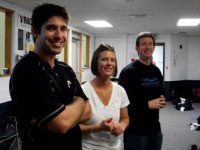 Major League baseball teams can pick from the minors, but amateur hitters are more than field of dreams away from playing the top stars. Not so in racquetball. In addition to full schedule of Grand Slam and Tier 1 tournaments, which are professional tournaments where competitors have to win their way into the pro draw, the IRT offers an expanding schedule of Satellite Tour Stops, which provide an entry point to a higher level of competition, community, and energy for players, fans, and host clubs.
For those ready to test their skills against some of the best in the business, battling for purses reaching up to $15,000 in total prize money, these tournaments feature up to four top-8 players depending on the tier level, 2-5. The chance to earn a higher position in a Tier 1 or Grand Slam qualifying pro draw also sends competitors to the courts. Kim Roy, Event Director and Consultant, has been involved with Satellite and Tier 1 tournaments across the United States. "In Florida, the Satellite events earn players valuable ranking points for the upcoming Tier 1's."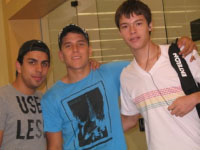 Yet, it's not just the challengers who can win. Clubs featuring IRT events enjoy more people on the courts and in the stands. Health and Fitness Director, Stacy Crase, has seen racquetball participation triple in the five years she's been running programs at the Garden City Family YMCA in Kansas. "Every tournament gets bigger. Now, I get players from different states, more people are getting involved, and kids along with adults are picking up the sport."
Increased participation in racquetball events tightens the community within a club, helping it to retain and add members. Crase appreciates this community of recreational and pro players. "When I first started, I didn't know the people or even where to begin. Now the players meet to help out every time, have my back, and help keep it all going."
She can also count on top ranked pros, like Shane Vanderson and Ben Croft, and retired professionals Mitch Williams and Jason Thoerner who "just come," according to Crase. "It meant a lot to hear Croft announce that 'we're a racquetball family' because it's true, people just care."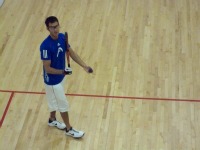 The IRT also is ready to assist, too, as Adam Karp, Vice President of Event Development consults with state associations and governing bodies in order to schedule IRT events in conjunction with the national and state calendar in order to resolve any issues resulting from conflicting partnerships. Once an event is planned, Karp works with Event Directors to provide promotional material, discounted products like tee shirts and court stickers, and even free merchandise to help make events a success beyond the final match.
Long after the pop of rubber balls goes silent, an event champion collects his check, and the stands clear, the energy continues to reverberate throughout the club. No matter who wins or loses, the pros' and local players' diving gets, ace serves, and did-you-see-that shots are rehashed and relished in conversations outside the courts and around the club for months and years to come.
Did a young gun pull off an upset or the guy who plays for a living demonstrate why he made it to the top? With more than fifty satellite events planned in twenty U.S. states, Canada, and Costa Rica this season, local fans and regional competitors can hit the stands and the courts to battle with racquetball's tops pros and rising stars.
For more information on entering or hosting a Satellite Tour Stop, check out the IRT 2011-2012 schedule or contact [email protected].

IRT Announces New Internship Program
Are you ready for an internship that plays out like no other? Students now have the opportunity to take a visible role in professional sports management, showcasing racquetball's top talent while working alongside business, communications, and executive staff members. Successful candidates will gain valuable writing, communications, and marketing experience in this exciting, hard-to-break into industry.
General Information
Internships are offered during the fall, winter, and spring semesters. Internships are part-time positions and can be fulfilled while also attending school.
Internship Semester Dates
Fall: September – November
Winter: November – January
Spring: February – April
Summer: May – early August
IRT Internship Opportunities
The list of positions available, which vary by semester follows:
1. Tour Reporter – Watch IRT and Grand Slam matches live or on the IRT Network; Write short, one-paragraph summary of each match; Submit for review and feedback; make edits (if needed); Final versions will be posted on IRT media outlets
2. The Kane Beat – Today's champion, Kane Waselenchuk, is shattering records in a way that no other athlete in the world can match – and he's working in obscurity. You can help make history alongside Kane, promoting his record-setting winning streak; Writing Press Releases and/or rewriting standard press releases for distribution to local media outlets before and/or after Tier 1 and Grand Slam tournaments
3. Write Pre-event and Post-Event Publicity – Event coverage includes travel pieces for tour stops  from Latin America to Canada and inside the US borders; Advocacy Journalism covering IRT marketing partners and sponsors; personality pieces featuring the professional players and their families; Sports tips and training techniques; YOUR proposed articles
Application Procedure
Graduate students, undergraduate students, or those who have graduated within twelve months of the beginning of the internship who are authorized to work within the United States are eligible to apply by sending an e-mail to Adam Karp, Vice President of Event Development at [email protected] Please include the following: Name, Address, College/University affiliation, Phone Number, Name of Internship(s) applied for and an explanation of why you would like to work as an IRT Intern and how your educational, volunteer, work and/or athletic background has prepared you. This explanation will serve as your writing sample. You are welcome to apply for multiple internships although IRT staff reserves the right to match applicants to the opportunities best aligning with applicant background and interests.
Application Deadlines
Fall: Monday, August 11, 2011
Winter: Monday, October 3, 2011
Spring: Monday, January 2, 2012
Summer: Monday, April 2, 2012
E-mail Applications or questions to Adam Karp, Vice President of Event Development at: [email protected]
The IRT does not discriminate because of race, color, religion, sex, handicap, sexual orientation or national origin.

Shane Vanderson Signs with Head/Penn Racquetball
Shane Vanderson signed a new two-year deal with Head/Penn racquetball, the company that has supported him since before he started his professional career at the age of fifteen. Now a tour veteran, the thirty-year old's accomplishments include Intercollegiate Champion, Rookie of the Year, World Doubles Champion, and 8-time US Team Member.
Vanderson had hinted last season that it might be his last. Now, with a contract in hand, he'll be back on the courts, looking forward the professional competition, the increased number of tournaments, and "proving some people wrong" after his off season last year. "I've always gone forward [in the rankings] except last year. It was a tough one, with personal stuff going on plus having my racquetball career in the air…not sure if I was going to play or not. It weighed heavy."
What's weighing heavy on his mind now, perhaps, is prepping his game, running, cross training, and hitting at several Florida clubs where he lives, including LA Fitness and Harbour Island Athletic Club, one of the host clubs for the IRT's 2011 Spring Break Pro/Am (scheduled for this season in March 2012). He'll have plenty of opportunity to compete before then, with a series of Satellite events (2011-2012 schedule) starting in August, with three scheduled Aug 12-14, including one at Port St. Lucie, FL Civic Center.
"Head/Penn has been super supportive through my whole career. The first couple of contracts allowed me to play and get on the tour, prove myself, and continue to improve." When asked for a comment, Doug Ganim with Head/Penn Racquetball also mentioned Shane's long-term contribution to the game and company. "We are thrilled to continue our relationship. He has been a key member of our staff since his junior days and we fully expect his entire career will be with Head."
This season will be his opportunity to show that he's ready to climb back up the rankings and achieve the best year-end performance of his career. You can follow him on his Facebook Fan page at http://www.facebook.com/shanevanderson and follow racquetball at www.irt-tour.com.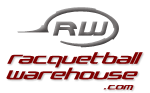 Preparing for a New Season and New Competition
Have you been using your off season wisely?
Stockton, CA is a hotbed of competitive racquetball built by the Ellis family, with the reins now being handed off to top 10 pro Jose Rojas and the young group of promising Ektelon players – Team Adrenaline. With the help of personal trainer now turned writer, Jesse Serna, these guys have been using this time to improve their games through sessions of hard work both on and off the court. For players of all abilities, this is the best opportunity to improve your game. While the competitive season is fast approaching, it is not too late. With a little planning, work and more than a little sacrifice, you can train to get that one win that you REALLY want (and as racquetball players we all have at least one). Jesse will tell you how:
Make a Plan
As the Speed and Strength Coach for the Stockton Pros, I sat down with Coach Dave Ellis and we put together a program for our player's pre-season training.  Planning is the first part of a pre-season routine, and this step cannot be underestimated. Consulting with your club pro and/or a personal trainer familiar with movement analysis can get this process started. This plan needs to cover how long the program will run, how many hours each week you will train and practice, an analysis of what you need to improve upon, and how this work will make you better.
Focus on Weaknesses
What areas on the court are your greatest liabilities? Identify what limits success, and focus on improvement in these areas. If fatigue is a factor, strength and conditioning need to be addressed. Mobility, flexibility, balance and coordination all affect the ability to execute proper footwork and stroke mechanics.  Training weaknesses requires letting egos go and being uncomfortable. Working through this discomfort not only improves weaknesses, but trains the mind to be strong in times of struggle (an invaluable racquetball skill)
Play Less and Drill
Here is that part where you have to sacrifice. Exchange time that is normally spent playing racquetball, for time spent getting better at racquetball. This is not to say eliminate playing, but don't play as much. If it is a day you are supposed to drill, get to the club a little earlier than normal. Make getting better the priority, not just playing.
Work at game speed
To get the most transfer effect from all training and drilling, the work must be done at game speed. Racquetball requires maximal exertion and focus, and training intensity should reflect that reality. That does not mean simply going hard or fast, but producing maximal effort without sacrifice to quality of execution.  Relate what you are training specifically to racquetball, while understanding how it improves play to maintain focus and purpose in pre-season training.
Free Training from Home
Visit the Racquetball Warehouse Media Centerfor free instructional videos covering all of the fundamentals with top 10 pro Jose Rojas, retired top 5 pro John Ellis, and strength and conditioning coach Jesse Serna. You can find videos that cover just about every aspect of the game so you can fine-tune the aspects that will make the biggest difference for you!
Dial in your Equipment
With just about all of the new 2011 products now on the market, take this time to try something new. You will want to have your equipment setup dialed in once competition starts so you are not changing mid season and having to adjust your game. New innovations from the manufacturers are making racquets more powerful, eyewear less foggy, gloves more breathable and shoes lighter and tackier. Use the Racquetball Warehouse Learning Center to narrow down the vast equipment selection to the ideal gear for your game and playing style.

It's a Racquetball Celebration …. AND YOU'RE INVITED!!!
Witness racquetball's premier Grand Slam: the US OPEN Racquetball Championships.  See all of the top players in the world from the IRT, WPRO, and CPRT compete for the largest prize money purse in the sport.
Party the nights away with your favorite pros and racquetball fans from throughout the world with many nightly activities planned. View the stunning "made-for-TV" portable stadium racquetball court as you watch the best players in the world battle for a Grand Slam title.
Get your entry in today at www.usopenracquetball.com and your tickets for pro match viewing as they are promised to sell out fast.
This year is guaranteed to be the most exciting and biggest US OPEN ever!  Be sure to book your hotel room ASAP as the Official Host Hotels (see Entry Form) are filling fast.
For more information you can download a complete Entry Form & Ticket Application at www.usopenracquetball.com or call 1-800-234-5396 ext 129.

Racquetball Warehouse Hires Ben Croft
SAN LUIS OBISPO, CA – Racquetball Warehouse, official retailer of USA Racquetball and the International Racquetball Tour, has announced the hiring of top-ranked professional player, Ben Croft. Croft will join the team as Business Manager with additional responsibilities as a buyer and content provider. During his transition from the court to the office, Croft will continue to play on the pro tour, attending most major events and tournaments.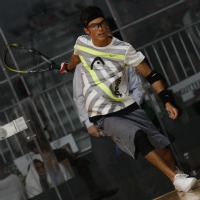 "We are extremely excited to bring Ben's talent, passion, and invaluable insight to Racquetball Warehouse. We are equally eager for him to continue his reign on the court and support of his career, the IRT and the many fans who love to watch him play," said Racquetball Warehouse Operations Manager, Ben LoBue. With the season fast approaching, HEAD Penn and Racquetball Warehouse will join forces in a unique partnership to support Croft during the 2011-12 season. Ben Simons, HEAD Penn's Senior Business Manager for Racquetball, expressed accolades for Croft. "Ben is an intelligent young man with a true passion for the sport of racquetball. I am confident that he will excel in his new role with Racquetball Warehouse. HEAD Penn remains committed to supporting his efforts on the court and appreciates the opportunity to co-sponsor his activities with Racquetball Warehouse for the coming season."
Ben Croft, who has already made the move to California, begins his new responsibilities at Racquetball Warehouse on August 22, 2011.
About Racquetball Warehouse
Racquetball Warehouse was started in 2003 as a sister company to online market leader Tennis Warehouse. Since then it has come to the forefront of specialty racquetball retailers with a focus on customer service and product information. Racquetball Warehouse is an official partner of USAR, IRT and WOR. To learn more about Racquetball Warehouse, visit:
http://www.racquetballwarehouse.com/
.
To connect, visit:
http://www.facebook.com/racquetballwarehouse
and
http://twitter.com/rbwarehouse
.