May 2011 IRT Newsletter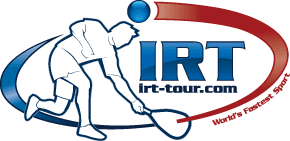 | | |
| --- | --- |
| | |

2011 Ektelon Nationals Presented by Penn – Deadline Extension
The entry deadline has been extended for the 2011 Ektelon Nationals, presented by Penn. The event will be both the PRO and AMATEUR NATIONALS!
The new deadline is Wednesday, May 11th 2011. The event will be held in Fullerton, California May 25-29 and will be broadcasted live on IRT Network (www.IRTNetwork.com) and televised on MAVTV (www.mavtv.com), for a 21 week airing. The IRT and USA Racquetball are very excited about the event, and hope you will come join us for a unique racquetball experience.
Please click on the link below to enter the event:
http://www.r2sports.com/tourney/home.asp?TID=7203
Sign up to play, watch and enjoy the most fun under the sun with a pool party, hog roast, and indoor racquetball served up OUTSIDE on the stadium court.

Fran Davis: Getting Ready for Nationals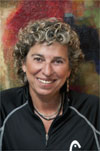 Well it is that time of year to get ready for "The Nationals" in Fullerton, CA. How does one prepare for such a prestigious event? I would think you are in decent tournament shape as you had to play in "The Regional's" to qualify for this tournament.
Let's see what Rocky Carson and Taylor Knoth will do to aggressively prepare for this tournament so they can achieve their goals of winning in their respective divisions, Rocky in the Pro division and Taylor in the US Team Qualifying division. 
Both of these players have had very successful seasons thus far with Rocky holding solid as the #2 IRT Pro Player as he has been in 9 straight finals to end the regular season and Taylor coming off tremendous wins at the 2011 National Intercollegiate Championships and winning both the 2010 Jr. National and World Championships in the Boys 18 & Under.
Racquetball Skills
2 days a week drilling-   Both Rocky and Taylor have THEIR OWN specific shots, serves and return of serves they will drill in order to sharpen their championship game based on review of their games live and in our video analysis sessions.
2-3 days a week playing- Playing will keep their game sharp for the tournament as we are within 5 weeks of the event. The games will vary with people slightly below their level to sharpen their skills they are working on up through the toughest of competition in their area (NOT playing ANY of their competitor), but then within 3 weeks of their event they are playing "tournament tough games".
***You can see their exact Training Schedules in my book Championship Racquetball.
Conditioning Skills
2 days a week footwork drills
2 days a week core training
These non-hitting training drills are going to make them explode to the ball faster and get them in position quicker to allow them to rip the ball generating a tremendous amount of pace with consistency…the "name of the game".
***You can find these exercises and more in my book, "Championship Racquetball".
Mental Toughness
5-7 days a week visualize- Remember, "Visualization", is the # 1 mental toughness tool to mentally rehearse your techniques and game strategies (discussed in-depth in September 2010 Newsletter . Rocky and Taylor believe in it wholeheartedly and will continue to increase both the # of times per week as well as the # of minutes per session.
7 days a week affirmations – "Affirmations" are positive personal statements that you will add to your images of what you want to create on the court. For example, I feel great today! I am a quick, talented, and fearless player! These sentences imprint the positive images even deeper. These affirmations bring the future into the now. Your mind will believe whatever you put in it as long as your belief system agrees. Therefore put what you want in your mind, and remove what you don't want.
***Visualization and Affirmations can be found in my book Championship Racquetball.
Rocky and Taylor's "Championship Racquetball Games" and their success at The National Championships stems from their belief in the Sports Triangle (Racquetball Skills, Conditioning Skills, and Mental Toughness). They know without a shadow of a doubt that ALL 3 sides of the triangle must be present and working together to reach their potential NO MATTER what.
Next issue I will continue to build your Championship Racquetball Dream House one level at a time so be ready to become the champion you always dreamed of being. Now you have the tools to get started and make it a reality.
For details on more personalized instruction, a weekend camp, instructional DVD's, "Championship Racquetball" my new book and more please visit www.FranDavisRacquetball.com.

The Evolution of Racquetball Technology
Written by Ben LoBue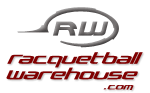 Just about every year, each racquet company releases a "new technology," whether an improvement on a past design, a supplemental technology for combined performance, or a revolutionary introduction that completely changes racquet feel and playability. We at Racquetball Warehouse haven't seen the latter for a few years but revolutionizing racquet technology is no easy feat. As the new product season quickly approaches, you will begin to hear the buzz and see the sneak peaks of new racquets on the horizon.  But before that happens, let's take a look at the recent evolutions.
Ektelon – O3 to EXO3 Technology
In 2005, Ektelon first introduced the O3 Technology, a truly revolutionary approach to racquet design. The O3 technology consists of large holes in the frame of the racquet rather than traditional grommet holes, increasing string movement by eliminating the friction between strings and grommets. The end result: a larger sweet spot and more lively string bed for more power and improved playability.
These round ports next evolved into the Speedport Technology, changing into rectangular holes for further increased string movement and improved airflow through the frame for a faster swing and improved maneuverability. Ektelon further changed the frames in 2009 to incorporate the EXO3 Technology. This technology removed more graphite from the frame and suspended the strings from "Energy Bridge Inserts," further increasing the sweet spot and enhancing string bed movement while adding power to the frame. Ektelon continues to fine tune and improve this technology to maximize power and string bed response so stay tuned for the new line.

Head – Liquidmetal to d3o
Head has been all about material technology, introducing revolutionary materials into their graphite racquets to get the perfect balance of power and performance. They introduced Liquidmetal in 2004, a unique composite with a liquid atomic structure located in key areas on the frame to minimize energy lost in ball impact, transferring the maximum power possible back to the ball.
Head next introduced Microgel in 2007, a super low-density material with high stiffness to decrease weight and again maximize energy return and power while dispersing any negative energy throughout the frame. Most recently in 2010, Head took it one step further with d3o, a smart material that changes behavior under dynamic loading to stiffen when you swing your hardest and stay flexible when you want to make those touch shots. Combined with these space age materials, Head has added proprietary technologies – the Inner Grommet System for maximum string bed movement and Corrugated Technology at the throat to increase stiffness and energy return. Head has focused on creating racquets that cater to individual player's strengths; keep your eyes open for what is new in 2011.
E-Force – Longstrings to Heatseeker
E-Force has more technology in their frames than any other company and is very proud of this heritage. The most notable technology unique to E-Force racquets is the hollow handle with vertical strings that extend the entire length from butt cap to head. This technology has continued to evolve over the years, now incorporating all mains, a unique string pattern, and dampened Zero Richter Tubes to create the largest, most powerful string bed in the market, so they say. Combined with the unique Dual Cylinder profile of their frames, E-Force has constantly pushed the envelope of frame technology to maximize power.
In 2009 E-Force introduced the Powerhouse Shaft, which visually increased handle length at the throat. This strategically placed graphite stiffens the throat, moves the flex point of the racquet closer to the sweet spot and increases whip and snap in your swing. In 2010, they introduced the Heatseeker, which combined existing tech with a new grommet technology and an improved graphite lay up to make the most stable E-Force racquet ever. Can they keep reinventing the racquet? We will see this year..
Pro Kennex – Kinetic Technology
ProKennex has been a quiet force in racquet technology, though Kane has loudly brought PK to the forefront in recent years. ProKennex invented the revolutionary Kinetic Technology, which has been featured in publications such as Popular Science, ESPN, and Time, and was proven in tests by MIT. The Kinetic Technology utilizes free-floating micro bearings that 'load' on ball impact and explode foreword unleashing kinetic energy to increase power while simultaneously absorbing shock and vibration from ball impact, producing some of the most arm-friendly racquets available.
ProKennex further advanced the Kinetic technology with an ionic coating that reduces friction to maximize the effectiveness of the micro bearings. Their other proprietary technologies of note are the Quad Technology that focuses weight in key locations around the sweet spot to increase stability, and the String Suspension Technology, which reduces string-grommet friction to increase string bed movement. What new technology will the #1 player in the world be using in the 2011 season?
What does it all mean?
Why should you care about any of these technologies and marketing stories? Because they are real, and they change how the racquets play. You cannot find the right racquet for your game if you do not know what options you have, and as new products are released this year it will only get more confusing. At Racquetball Warehouse we do our best to simplify racquets and to educate the players about what products they are using. We are really excited about new racquets coming out this year and we want you to share our excitement! Check the website often for sneak peaks, pre-sales, and exclusive offers and follow us on facebook for all of the latest racquetball news!
Homepage: http://www.racquetballwarehouse.com/?from=irt
Facebook: http://www.facebook.com/pages/Racquetball-Warehouse/151007447801?ref=ts

Mexico Open Match Recaps
Kane takes home the championship!
Rocky's early lead saw Kane ratcheting up his serve and serve return to go to an 11- 7 win. Kane continued to put pressure on Rocky with his serve and played lights-out the rest of the way, winning the next two games with ease 11-5, 11-1.
Semifinal Results:
Rocky Carson d Jose Rojas 14-12, 11-8, 11-2?Kane Waselenchuk d Ben Croft 11-1, 11-2, 11-0
Mexico Open Semifinal Match Recaps
#2 Rocky Carson mastered center court and the pace of play, slowing down #6 Jose Rojas' plan to "kill everything."  Rojas' couldn't push his opponent in the second game the way he forced Carson into overtime in the first, as Carson's momentum accelerated for a wide-margin win in the third for the match 14-12, 11-8, 11-2.
#1 Kane Waselenchuk took out #4 Ben Croft, who switched ranking positions with the new #3 player, Jack Huczek, and his slot in the top half of the draw which comes with the opportunity to play through the sport's most dominating player ever to hit the hardwood in order to make it into the Final.  Waselenchuk demonstrated why he's ranked #1, serving up aces and frustration.  Croft earned 3 technicals and scores of 1, 2, 0 as Waselenchuk continued his winning streak for his spot in the championship on Sunday.
Russ Mannino's Quarterfinal Match Recaps:
#2 Rocky over #7 Chris Crowther in 3 quick games, 4, 3, 1: Rocky dominated from start never giving Chris anything but shots from 39 feet, Rocky has never lost to Chris on the pro tour and keeps that streak alive with his 22nd win in a row.
#1 Kane Waselenchuk d #9 Charlie Pratt 3, 3, 4; Kane kept his streak alive by easily defeating the new #9 player in the world, bringing his undefeated match winning streak to 106. Pratt did have a good win earlier in the day with a victory over #8 Shane Vanderson.
In the biggest upset of the tournament, #6 Jose Rojas defeated #3 Jack Huczek in five games, 7, (11), (1), 9. 10. This was Jose's biggest win on tour and should be a big confidence builder for the young phenom from Stockton, Ca.
#4 Ben Croft over #5 Andy Hawthorne in four, 7, 6, (8), 8, a battle of two quick and agile players with Ben winning ugly just making some more forehand shots than Andy.

Are You Playing Racquetball or Just Hitting Shots?
Written by Jennifer Johnson
With the revival of Ektelon Nationals, now presented by PENN, players are preparing for the Memorial Day weekend championships. We're here to help! Read what the world's #2 player, Rocky Carson, has to say about the difference between strategy on the court and courting the elusive rollout. Then, check back soon for more tips that'll have you enjoying your own California gold rush.
To many players, the game is all about aiming for the lower boards. Rocky Carson understands it differently. "Most players put emphasis on killing the ball, but if you don't understand how to play the game you could be shooting at the wrong time. As a pro or as a player, our job is to figure how to win, and there's more to that than hitting the shots."
You want to have priorities in mind as a player. One of Carson's is to control center court. What does it help him do? "It gives me more lanes and opportunity to hit winners. Keeps my opponent off balance rather than gives him the shots he wants. It forces him to hit winners." In short, "If I'm there, you're not."
Carson gave the example of people who see a backhand and think they have to kill it. Others look at a forehand and go for a down the line.   He acknowledges he's extended a rally at times, controlling it in order to wait for an even easier shot. In this way, he can dominate his challenger – and play the game to win.

Sudsy Monchik's Encore


Written by Jennifer Johnson

"Yes, it's really me, reaching out to the racquetball community and getting involved." Sudsy Monchik retired from the pro tour in 2006, but was never really out. Born and raised in the culture of the sport, his expertise doesn't start and end on the court. Now he's taking his wide-ranging experience throughout the industry.
"We thought he was dead," joked Doug Ganim with Head Racquetball, Monchik's long-time sponsor. "We're disappointed he's with Ektelon . We used him for product development, marketing, our testing team. But, his main responsibility was to be the number-one player in the world, which he did five times. He's a great personality and good for the sport of racquetball."
First sponsored by Ektelon when he was eight, Monchik recently returned to where his career began. "Sudsy's background and knowledge of the game will be a great asset to all facets of Ektelon, from mentoring our Team Adrenalin stars, attending outdoor and indoor events, product consultation, and much more," said Ektelon Vice President, Scott Winters in the initial announcement.
Sudsy's pause from the sport gave him the chance to "learn a ton" from the various businesses he owned and worked with, managing employees, budgets, and inventories. Now that his kids are older and he sold his bagel shops, he felt the time's right to participate in opportunities offered by the industry, like working with Ektelon and sharing "The Sudsy Monchik Experience," which includes the secrets, routines, and mental aspects the professionals use to improve their games.
What's his answer to the number-one burning question people want to know? "At thirty-six I could certainly play professionally. I'm starting to train and when I feel ready and that I want to go, I will.   The biggest thing I missed about the sport is competing."
For Sudsy, competing meant more than battling challengers on the court and thrilling those in the stands with his thirty-nine foot backhand overhead pinch shots, but keeping the viewers laughing, too. "I always liked to entertain and be in front of the fans, putting on a show.  I'm most comfortable there. As the pressure mounted and I was in front of a crowd, everything slowed down and I relaxed. Give me a microphone and I'm ready to go."
He's already gotten started, joining the crew to prepare a game plan for Ektelon Nationals presented by Penn on Memorial Day weekend, where he'll be emceeing the big matches. "People like to be treated well, and that's exactly what we're going to do. It's going to be very fan friendly event."
Spectators will be treated to indoor racquetball outside, enjoying the stadium court views from atop the parking garage. An outdoor court will feature exhibitions, not that they're worried about running out of space. The Meridian Sports Club is impressive, combining a new facility with an old-school racquetball club featuring twenty concrete courts. "It's pretty awesome. Everyone's going to love it. As a racquetball fan, I'm excited to see what's it going to be like, and it'll only get better in the upcoming years."
Sudsy could have also been speaking about the state of the sport. Just as three major organizations joined forces to present another Grand Slam event, Sudsy's return marks a high point in the season as he reaches out to the community, helping fans to play better while having more fun, too. Join him by clicking here for his Facebook fan page and here for his Facebook friend page.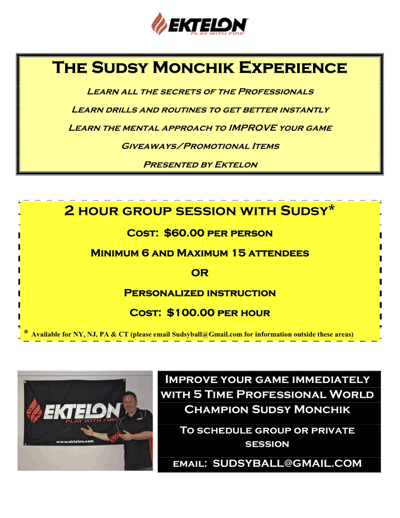 Adam Karp Joins IRT; Promotes Player Pipeline
Written by Jennifer Johnson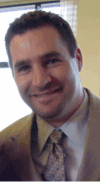 Former top-five ranked racquetball professional Adam Karp has joined the International Racquetball Tour as Vice President, Event Development. In this position, Karp will focus on player development by working with tournament directors to expand the IRT's presence in the United States and internationally.
Satellite events (Tier 2 – Tier 5) serve a critical link in the tour's schedule, providing opportunities for rising stars to gain ranking points and experience against top competition while sharing in the spotlight the professional affiliation brings.
With almost half of the top-twenty ranked IRT players having an international affiliation, the international market holds promise for IRT expansion. Latin America offers the greatest potential, given a passionate fan base and the number of up-and-coming players from countries like Mexico, Colombia and Bolivia. Mexican-born Alvaro Beltran's success in rising through the ranks and attracting a large following on both sides of the southern U.S. border is an example of the opportunity for players and fans.
The potential to have a large portion of the IRT's schedule taking place outside of the United States is strong. Korea has a permanent facility built after hosting the World Championships in 2010. Multiple countries have shown interest in hosting events according to IRT President Jason Mannino. "We are encouraged by the number of countries who have expressed interested in bringing an IRT event. Just in Mexico alone, we now have five clubs interested in hosting Tier 1 events and a variety of other locations considering satellite stops."
Mannino cites Karp's international reputation and experience as a key reason for recruiting him to his current role. Karp will build on relationships cultivated in places like Bolivia, Colombia, Honduras, Japan, and Canada as well as the United States. "His playing resume includes back-to-back national singles titles, four national doubles titles, a Pan Am championship, two world doubles titles, and a ranking as high as #5 on the IRT. I contacted a club in Chihuahua, Mexico and the director still has a poster of Adam hanging up on a wall."
After retiring from professional racquetball, Karp worked for an information technology staffing agency before starting his own company. The skills developed identifying and then matching needs with resources will serve him well. "I want event directors to be thrilled to partner with the IRT."
By serving as a player development pipeline and showcasing world-class talent, the IRT will help the sport grow. Karp's excited and challenged by the prospect. "Racquetball has been a huge part of my life and I've been away too long! I'm thrilled to be back as a member of the IRT leadership team."

Ektelon Nationals Presented by Penn
Written by Jennifer Johnson

Ektelon Nationals presented by Penn is coming soon, featuring plenty of action on and off the court.  Who will take the first amateur championship?  Will we see the biggest upset in men's pros since Dave Peck dethroned Marty Hogan by taking out Mike Yellen in the '82 Finals to claim the #1 ranking along with the Championship?  Sign up to play, watch and enjoy the most fun under the sun with a pool party, hog roast, and indoor racquetball served up OUTSIDE on the stadium court.  Click Read More for details & click here to enter!